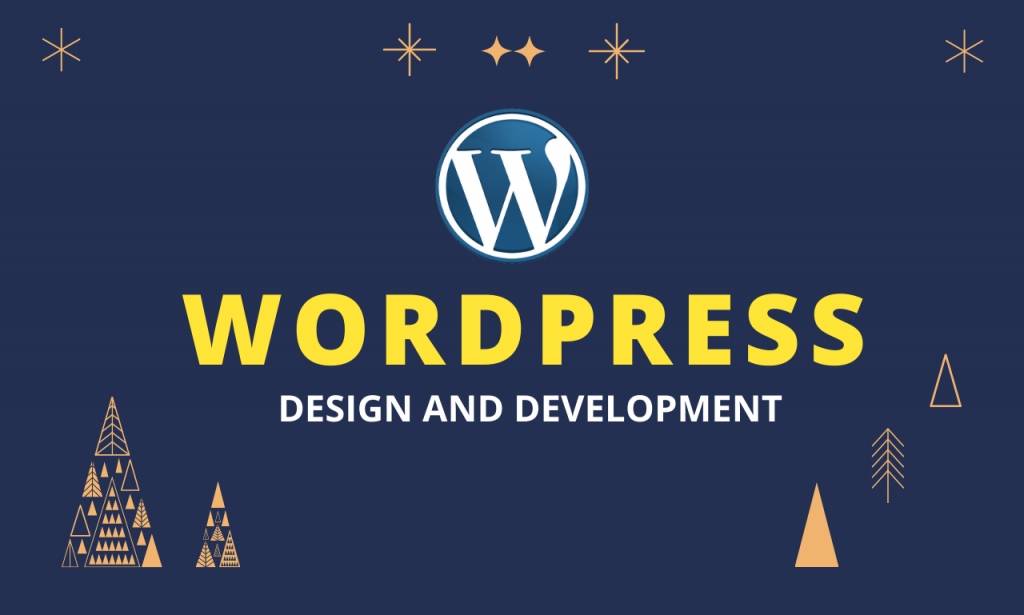 There are so many cms in the market. But more than 33% of websites are made by WordPress. So I recommend you start your website journey with the most popular cms WordPress. Now I'm going to explain to you "How to create a WordPress website in 2022 easily.
I'm assuming that you have already purchased a website domain and hosting. If you did so, you can start working to create your website with WordPress. I'm gonna explain it here with some easy steps. So let's do it.
If you don't know, "What is Domain & Hosting? and How to Purchase Domain & Hosting? " Then Follow The Below Link To Know About it.
Know About–What is Domain & Hosting? and How to Purchase Domain & Hosting?

Read The Post & Know about it.
Install Wordpres on Cpanel:
To install WordPress in Cpanel, first, log in to Cpanel of your website entering the user name & password provided by the domain & hosting company. Then try to find out the Softaculous Apps Installer. Which is actually a one-click apps installer. It is really easy to use.
Click on wordpress software Icon.
Software Setup: From install option, you have to setup the software. Choose the version you want to install (version 5.5.1 is recommended). Then Choose Installation URL . If your website has SSL Certificate then select 'HTTPS'. If not then select 'HTTP'. You can choose wp as directory or you can remain it empty.
Site Setting: Give a site name & site description.
Admin Account: Give admin username & admin password for admin login. also give an email if you create.
Choose language: English or any Language of your own.
Select Plugin(s): You can select some plugins from here. Mark on the plugins which you want. If you not mark any of the plugins from there, then no problem. you can install the plugins after the wordpress installation.
Advanced Options: From advance option you can Edit database name & Table prefix from there.
Select theme: Select any theme from there or Skip the option.
Then Click on the Install option.
Now WordPress website has been successfully installed in your hosting Cpanel.
Select a Theme & Design the Blog
To upload a theme in WordPress, you have the first login to your WordPress website. To login to your website enter ("www.domain name. com/ wp-admin") in search box. Then log in to your website by entering your user name and password. Follow these easy steps for uploading a theme in WordPress.
Go to Appearance, then click on Theme.
Now click on Add New and Search any theme name if you know before. If you don't know Then click on Popular. Then click on Astra or OceanWP as theme.
Click on Install button to get it in wordpress.
Now you have to Customize and Design the theme. Design is a lengthy process. If you do not know, How to design a Theme. Then Go to youtube and Search ("Theme Name' Theme Design For wordpress). Learn How to design and implement it in your website.
Add new widgets and menus in your website.
Always be updated on designing. Now you have complete to create a website.
Make content in your WordPress Blog
You may realize, you are doing all of this work only for blogging. In blogging, content is the only way to reach visitors. So, if you wanna be a good blogger, you must have to make quality blog posts, that's why you can reach the exact visitors which actually you wanted. Give Focus to making a good post.
How to make content in a WordPress Website?
If you are new to WordPress, you can be face problems with making a new post. it is really natural. If you don't know, how to make new content or post. Then just follow the below steps to make a post.
Login to your wordpress account first.
Then go to post option and click on add new.
At first you have to write a title. Which is actually a Post Title.
After that Start writing according to the Post Title.
When you finished writing the post, then click on Publish to Publish to post.
Making posts is not so easy. There are also difficulties and obstacles. You have to find out these all and resolve it.
Once You publish the post, you must have to SEO it for better google search results. So Do the SEO of your website. Go here to learn SEO.
Share on facebook Share on twitter Share on linkedin Share on pinterest Share on whatsapp Share on email